Application Consulting F&O, AX
·
USA/Canada
·
Fully Remote
ExFlow Customer Care Executive for D365 F&O
Join our awesome crew! We're the Microsoft Dynamics champs, and our ExFlow solution is the superhero of AP and invoice automation. Let's rock this tech adventure together! 🚀
About the job

As a Customer care executive at SignUp Software, you will be responsible for providing applicational and technical support for our Accounts Payable automation product ExFlow. This means providing exceptional service to our customers and partners by assisting them with their ExFlow solution. It may be troubleshooting an error or guiding best practice use of ExFlow. You will work both independently and together in teams as you will work with multiple requests at the same time. 
The ExFlow customer care executive is expected to take full responsibility for the services delivered and make sure it's performed with high quality. You will be the real expert in ExFlow and the vendor invoice process. The customers expect you to guide them during the interaction, propose system setup and configurations that match their needs, and provide prompt resolution to their issues. 
You may also be assigned other tasks such as assisting the product team with testing, providing system health checks, regular meetings with customers, and providing training to customers and partners in the ExFlow solution. 
Responsibilities

Be a customer advocate and act as their spokesperson within our organization

Monitor and manage incoming service requests
Make sure requests are addressed within contractual SLAs
Identifying areas of opportunity and developing assessable plans for improvement
Maintain client records in CRM
Design and test new features/customizations 
Analyze and solve functional issues
Provide the best possible value for our customers
Provide and implement the best practices for using our applications
Required Skills

Excellent written and verbal communication
Functional "D365 Finance/SCM" and/or AX 2012 competence within Finance and /or Trade & Logistics

A minimum of three (3) years experience with D365 F&O and or AX2012
Experience providing post-implementation services 
Being able to recognize and deal with conflict or sensitive situations
 Desired Qualifications and Skills :

Experience in Microsoft 365 Customer service or similar issue-tracking system 
Experience in ExFlow / AP Automation 
Experience in accounting
College degree or equivalent in IT / Finance/ Business and Administration  
Deep knowledge of Microsoft Office 365 
Good listening skills, with the ability to quickly resolve problems, action solutions with the ability to work under pressure
Ability to remain calm, patient, and diplomatic in stressful situations
Confidence to ask questions and speak up in a respectful, positive way
Intrinsically motivated to lead and encourage integrity with the customer success team
Superior time management and organizational skills
What we can offer you
To be part of a successful Swedish company
To be a part of a kind team always close to a laugh
Helpful colleagues with great competence and experience
Continuous competence development
401(K)/ RRSP match
Generous health benefits/Vision/Dental
Generous paid time off 
Generous technology package 
Opportunity for international travel to our international locations
Additional information
Full time 
Start date January 15th 2024
Remote / Work from home 
Submit your application as soon as possible. Interviews take place on an ongoing basis during the process and the position may therefore be filled before the last application date.
We kindly ask recruiters not to contact us to provide their services for this recruitment. 
About Us
SignUp Software was founded in 1999 and introduced ExFlow in 2003. Over the years, SignUp Software has earned a strong reputation in the Microsoft Dynamics community for its solutions in financial process automation. The solutions in the ExFlow product portfolio are built in Microsoft Dynamics 365 and utilize Azure Services, specifically designed for the "Office of the CFO".
SignUp Software currently operates from Sweden (where it is headquartered), Denmark, Netherlands, Spain, UK, USA, Canada, Singapore, and Australia, and has over 130 employees and partnerships with more than 100 resellers worldwide. Globally, over 1,500 customers rely on ExFlow to enhance their financial processes in more
than 60 countries. 
Department

Role

Application Consultant

Locations

Remote status

Fully Remote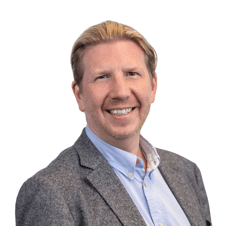 Contact
Morgan Jonsson
Sr. Director – Customer Success & Operations – North America – North America
We have fun together!
Our employees always go an extra mile for our partners and customers. SignUp Software do the same. We have the latest technology at our hands, plan fun activities and to have social time together. We promote health and have a runner's team as well as play padel together. Our workplace is more than a place to work.
About SignUp Software
SignUp Software is a Swedish company focused on Microsoft Dynamics. In 2003 we launched ExFlow, a market leading AP and invoice process automation solution. ExFlow is a Microsoft preferred solution for AP Automation, used by customers all over the world. We pride ourselves in providing innovation, proficiency, and excellence in the field of Financial Automation.
Application Consulting F&O, AX
·
USA/Canada
·
Fully Remote
ExFlow Customer Care Executive for D365 F&O
Join our awesome crew! We're the Microsoft Dynamics champs, and our ExFlow solution is the superhero of AP and invoice automation. Let's rock this tech adventure together! 🚀
Loading application form
Already working at SignUp Software?
Let's recruit together and find your next colleague.