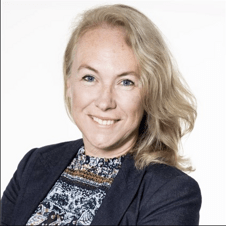 Katja Eneroth
Senior Project Manager – Application Consulting F&O, AX
What I do in my spare time: 

I prefer to enjoy the company of my two wonderful daughters and my friend. Spend a lot of time building on my dream house on the country side. 

My "secret" superpower is: 
Frequent organizer of social or cultural events for me and my friends. Initiator of the FB community "Klubben för stans bortglömda kulturelit" (The club for the neglected culture elite in town).