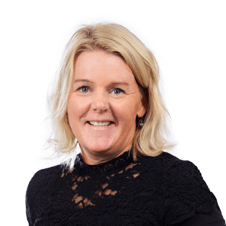 Linda Wörnert
Project Manager – Application Consulting BC & NAV
What I do in my spare time:

I hang out at my summerhouse with friends and family. Spending time on our boat or jetty as well as cutting down trees and make a bonfire.
I like to play padel and do that a lot. And to go skiing in the winter. The best trips are skiingtrips with nice weather where you can enjoy both great nature, the sun and skiing. Oh, and of course, afterski:-).
My "secret" superpower is:

I actually enjoy wintherbathing, is that a superpower?